Consumer behavior and the resulting market demands are notoriously hard to predict. The unusual and unexpected shortages of everything from beef to used cars to semiconductors during the pandemic and post-pandemic shakeup are well known. What is less well-known is that some of these shortages were due to manufacturers misinterpreting where the markets were heading.
Many shortages came from manufacturers expecting a dip in demand, and seeing sharp rises instead. Working from home stoked demand for computers, and, in many cases, stimulus money went into the purchase of automobiles. A slowdown had been widely expected beforehand, production cuts had been made in anticipation of this slowdown, and the unexpected spike in demand caused widespread shortages and skyrocketing prices.
A similar subversion of expectations might apply to an expected aluminum shortage in 2023. Shortages of aluminum and rising prices are expected due to an announcement of a 200% tariff on Russian aluminum. This is a ban on Russian aluminum which accounts for around 5 to 6% percent of the US market. Russia is also the main provider of certain specialty aluminum products like large-diameter round bars of aluminum. However, markets and commodities markets are complex and this widely anticipated shortage may not happen, it may affect only narrow industrial sectors instead, or more sweeping shortfalls across multiple industrial and consumer sectors may happen again.
The Global Markets in 2023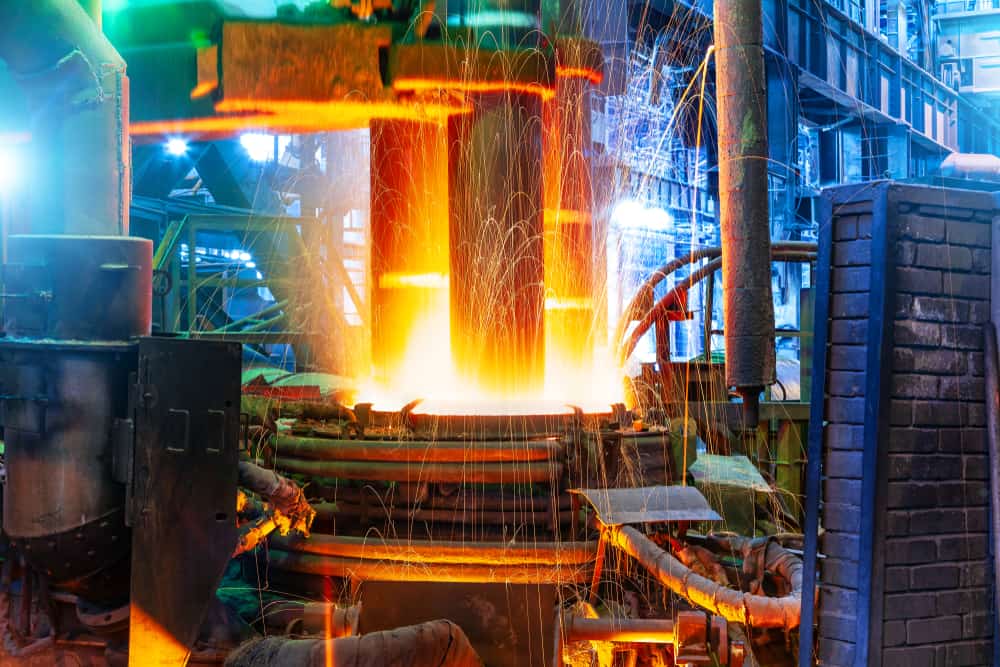 There are two major factors causing uncertainty in global markets in 2023. The first is the ongoing war in Ukraine which has major implications for a diverse range of products. The two countries involved are both major commodities producers for the global market. Most notably both nations are major agricultural exporters, but the two are also major exporters of industrial materials. Russia is the third-ranked primary aluminum producer in terms of metric tonnage produced annually, and prior to invading its neighbor had plans to expand production. Although Ukraine isn't even in the top twenty of aluminum producers globally, it is the sixth largest producer of magnesium globally, and this metal is important in producing aluminum, with a magnesium shortage affecting aluminum production in 2022.
The second factor seriously impacting markets in 2023—and likely to cause turmoil for decades—is the friction between China and the United States, the two largest economies in the world and the number one producer of primary aluminum and the number nine producer respectively. A power crunch in China during 2022 already caused production shortfalls in primary aluminum which led to shortages felt globally. These power generation shortfalls were largely due to trade friction between China and its trade partners, namely Australia, which saw interruptions in coal supplies that led to power rationing in China and shutdowns in industrial sectors like aluminum production.
These two factors or ongoing events will persist throughout the rest of 2023, and quite likely will continue to have knock-on effects for the rest of the decade. How these factors will interact over the short span of the rest of the year is hard to say. The rest of the decade is even harder to define. However, in the narrow field of aluminum supply, some trends may allow suppliers to prepare.
Aluminum Supply and Demand in 2023
During the first months of 2023, the price of aluminum defied all expectations and has actually decreased. The price of aluminum has been in more or less continual decline since it reached its peak in April of 2022. The reason for this is simple: The available supply of primary aluminum is shrinking, but the demand for that aluminum is shrinking faster, leading to a relative oversupply in the market. There are a few factors that are driving this trend:
Inflation: Starting in January of 2021 the cost of items across the board began surging due to a combination of production shortfalls during the pandemic; increased demand as the world exited lockdown; and excessive liquidity due to stimulus spending.
Interest Rate Increases: In an effort to bring inflation down into the 2% annual inflation range, governments have been increasing their interest rates, effectively reducing the money supply, and decreasing the capital available for loans and other investments.
Rising and then Declining Energy Costs: A direct result of the Russian invasion of Ukraine was a surge in energy prices which vastly increased the costs of manufacturing aluminum. Fuel cost reached a peak in March 2022 and has been declining overall since reducing the costs of primary aluminum production.
One effect of these factors has been a great deal of market volatility, and manufacturers and consumers alike exercising caution due to uncertainty. This has crushed demand in many sectors as few organizations and persons are willing to make large investments or purchases in such an uncertain and volatile market. This is further enhanced by a general economic slowdown in China—which has simultaneously reduced demand as the single largest manufacturer of products globally—is demanding less aluminum and other commodities. However, it has also reduced supply at the same time as one of the biggest manufacturers of industrial aluminum has also reduced output.
The combination of factors thus far has led to demand shrinking faster than supply is reduced, and the price for aluminum coming down. However, the story of the markets for the last few years has been one of volatility and unexpected and sudden changes. The current surplus supply of aluminum is also uneven with only certain alloys of the material in relative abundance while aluminum alloys made for specialized use remain in short supply.
The Potential for an Aluminum Shortage in 2023
If you commonly work with aluminum alloys you may not be aware that costs for primary aluminum have decreased over the last year. There is more than one type of aluminum alloy, and if you work with something specialized like tooling plate aluminum, which is still in short supply, you are likely still paying a premium for the materials you need. A great deal of extruded aluminum round bar in diameters larger than six inches was sourced from Russia, and is in short supply due to the ongoing war, and the resulting sanctions. This type of aluminum shortage in 2023 is a reality, and is likely to remain a reality across the rest of the year, and beyond. Production of specialty alloys, or dimensions that aren't widely used isn't as easily ramped up as more generally used aluminum.
Aluminum Shortage Solution: Remnant Materials from Industrial Metal Service
A potential solution is to increase the use of remnant materials. These are materials that are leftover following an initial production process. Since a supply of these shorts are available regardless of energy prices, their price tends to remain reasonable outside of external circumstances. In the case of materials like large-diameter round stock, alternative materials can be used instead. A common use for this round bar is to saw it into thinner slices. These can then be cut out of more abundant aluminum instead, helping to keep costs within reason. Clever attention toward the reuse of aluminum and use of alternative aluminum can help companies make it through any aluminum shortage in 2023.
Whatever your aluminum needs, Industrial Metal Service saws and delivers nationwide process-ready aluminum cut to your specifications. We offer a fair price, including specialty aluminum alloys like ALCA-5 and Alimex along with 6061 plate, bar, and rounds. Call or request a quote to work with an aluminum supplier you can rely on.